Paintball Guns
Military Simulation, BT Paintball, Tippmann, RAM4, Mars LT, Zeus G2, Miltec, War Sensor, Splatmatic, Auto- Ordnance, Paintball Pistols, Paintball Accessories, WWII Helmets, Paintballs
Airsoft Guns
WWII Airsoft Guns, Classic Army, KSC, Maruzen, Western Arms , Airsoft Minis, Spring Guns, Olympic Arms, Chinese AEG's
Pellet Guns
.177 & 22 Calibers & Accessories
Action figures
Soldiers Story, DID Figures Dragon, GI Joe, Bluebox Toys, Sideshow Toys, Marx Toys, In the Past Toys
Tactical Gear
Ghillie Suits & Camo, CQB Solutions, Mil-Force, Hydrastorm, Hellstorm, Holsters, Goggles, Wiley-X Eyeware, Leapers
Swords & Knives
Fantasy & Military reproduction swords, daggers & knives
Rifle Parts & Mounts, Zos Rifle Scopes, Gun Cases, Scope Rings, Spotting Scopes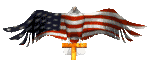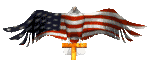 PACKRAT-TOYZ.COM
SAVING PRIVATE RYAN

CAPTAIN MILLERS

Jake McNiece

Filthy 13

Richard "Dick" Winters

Band of Brothers

3rd Fallschrimjager Division Ardennes 1944
101st Airborne

Bastogne
All firearm parts, optics and accessories as well as most tactical gear, slings and holsters will be moving to my new site www.tacticaltrainingsolutions.com and all WWII re-enactor uniforms, gear, insignia and prop guns will be moving to another site I have opened at www.WWIIquartermaster.com These sites are not yet up 100% but they soon will be so take a look!
---
We sell WWII prop guns, Airsoft Guns, Airsoft Accessories, Classic Army Airsoft, Paintball Guns, Warsensor Paintball Guns, Zeus Paintball Pistol, Tippmannn Paintball Guns, BT Paintball Guns, Mil-Tech Paintball Guns, Paintball Pistols, Auto Ordnance Paintball, Paintball Barrels, Paintball Accessories, WWII Action Figures, Military Action Figures, GI Joe, DID Action Figures, Dragon Action Figures, German Action Figures, Rifle Scopes, Red Dot Scopes, AR-15 Parts, Sniper Scopes, Rifle Mounts, Scope Mounts, Scope Rings, Airsoft Sniper Rifle, Airsoft Rifles, Airsoft Pistols, Pellet Guns, Pellet Rifles, Olympic Arms Airsoft, ISC Airsoft, Tokyo Mauri Airsoft, Wiley-X Glasses, Prop Guns, Tactical Gear, Ghillie Suits, Blackhawk Serpa Holsters, Leapers,
---
Packrat-Toyz Products Page
---

Paintball Guns and Accessories
Unbelievable Low Prices! Full Automatic AEG's
---
Disclaimer
Some images of the action figures and war related items we sell may be offensive to some people because of past atrocities and / or historical events. By entering the products section of our site you are assuming all responsibilities for viewing all items within our site and stating that you are at least 18 years of age.
Contact Information
Electronic mail

General Information: packrat-toyz

---

All Shipping Via US MAIL (Domestic orders shipped US Priority Mail)

International shipping will be more that my shopping cart charges through paypal. You must contact me after you place an order to find out the balance due on shipping for international orders. If you do not contact me to make arrangements your order will ship ground delivery if the funds paid will cover shipping. If not your shipment will be held until shipping payment arrangements are made.
The tenets of Islam are not compatible with the Judeo Christian principles and the Constitution of the United States of America.
Do not be duped by political correctness and the illusion of tolerance!